How to Ship 8mm Film
While we're creating this guide for sending film to us for our high quality 1080p transfer process, perhaps it will be helpful to those simply wanting to send films to friends, family, or customers. We hope this guide proves useful any which way.
First, get yourself a box! To save shipping costs, pick the smallest box that'll comfortably fit your reels. A corrogated cardboard box is really the best. If you're re-using a box, be sure to remove any previous shipping labels from it.
Note that USPS "Flat Rate" boxes and envelopes can only be used for their Flat Rate service, which is quite a bit more expensive!
To contain the reels themselves, just use the metal tin or cardboard boxes they came with. Don't wrap them in plastic. If you have just a naked reel, slip it into a paper envelope to keep it from becoming a tangled mess in the box.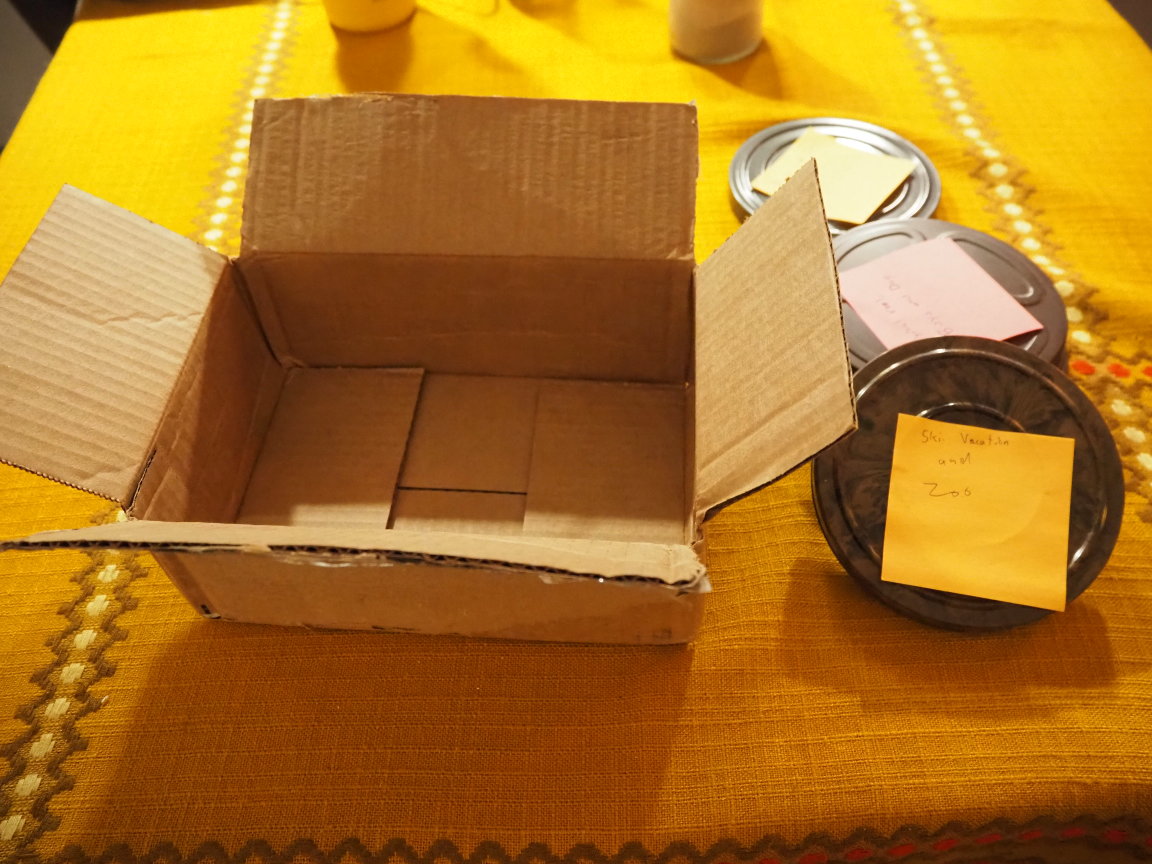 Pack the reels in to the box, with plenty of surrounding material to keep them from shifting around and banging against each other. You want to create a snug fit.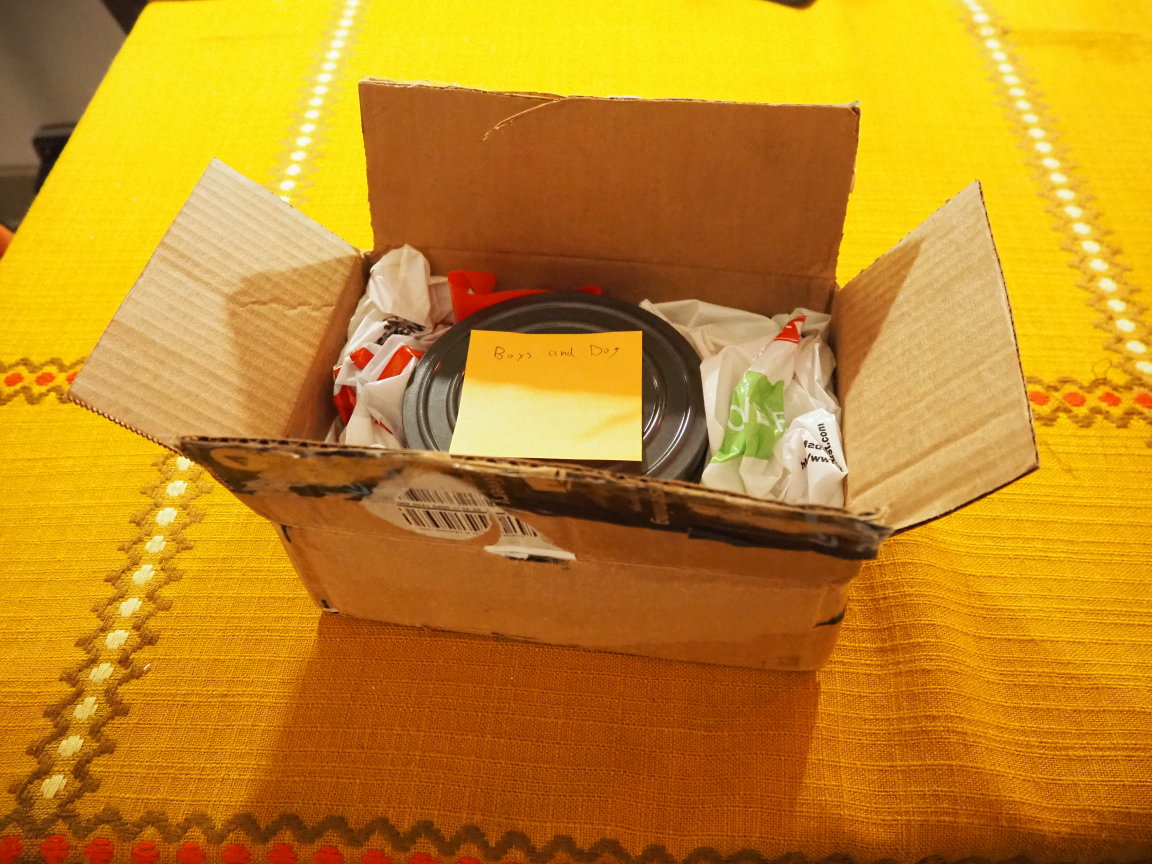 Tape up the box. Make sure to close all seals so as to prevent moisture or nastiness from getting into the box.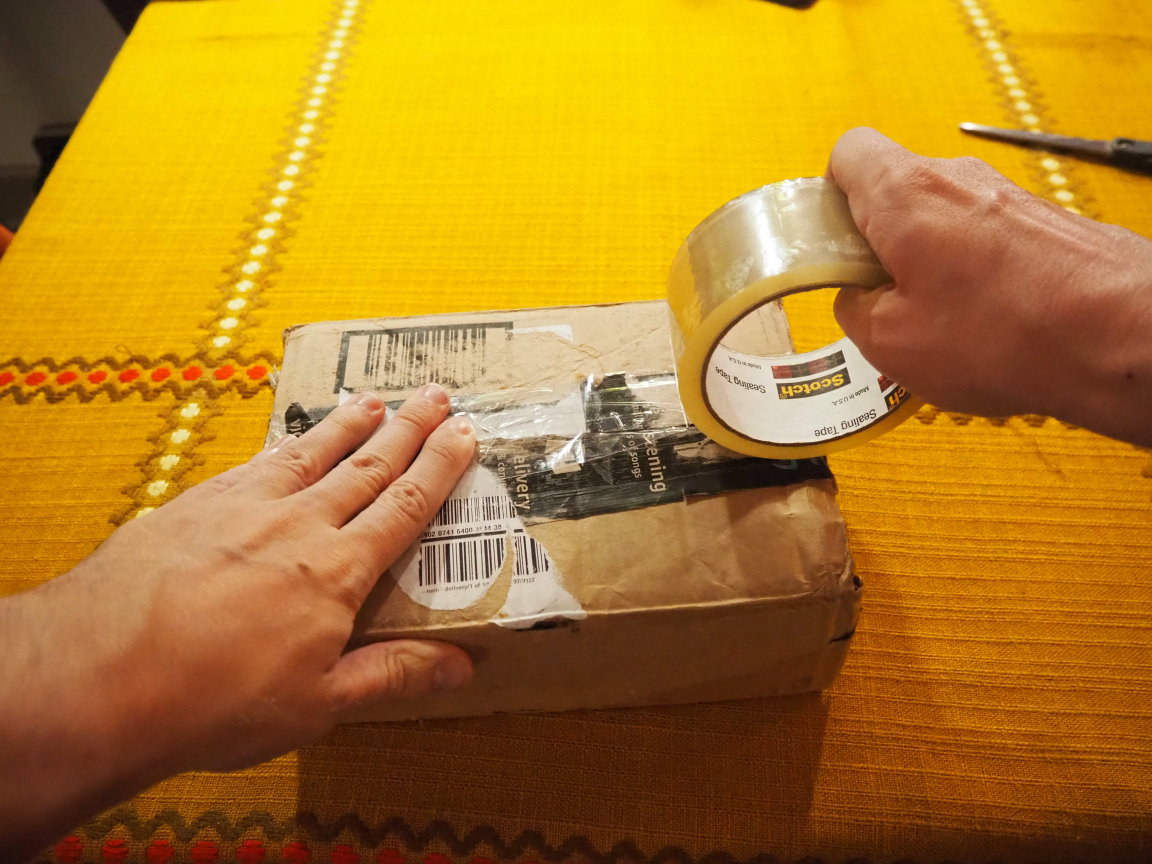 Give the box a good shake, make sure nothing is thumping around. You should have enough packing material to absorb the momentum.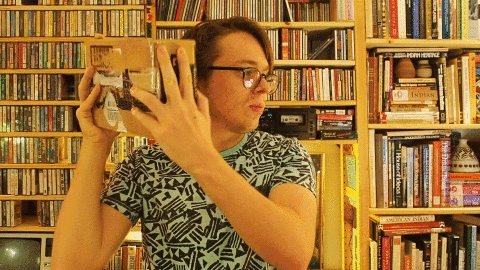 Print out a shipping label and tape it up right on top. For USPS shipping labels, we highly recommend Pirate Ship. Their website is very easy to use, and they offer considerable discounts on USPS products.
If you're sending 8mm films only, then the shipment should qualify for USPS Media Mail. That'll save you a couple bucks over Priority Mail, and usually arrives just as fast as First Class Package. If you're using Pirate Ship, tick the box under "Extra Services" after you put in the package size and weight.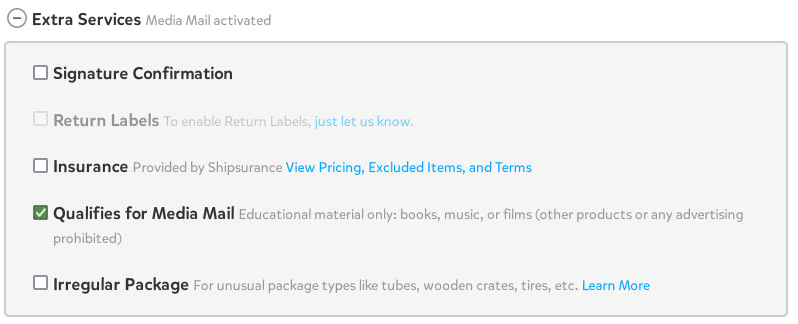 Of course, make sure you're not using USPS Flat Rate packaging material. Otherwise, they'll ship it Priority, then make Pirate Ship shake you down for the insufficient postage after your package has been delivered!